About Us
Transfer Online™ combines professional expertise with creative technologies
We are an online stock transfer agent, financial services provider and consulting firm, with expertise in traditional services - as well as integration of new technologies.
We create new models for recordkeeping that meet the needs of growing companies, can handle any technology challenge and will deliver flexible solutions tailored for you.
Through our proprietary software, we provide our clients and their shareholders with immediate and online access to their information. With 24 hour access to shares and Shareholder data, we can offer our service as a professional transfer agent while you retain the convenience of in-house recordkeeping, and control your own costs.
Our commitment
Transfer Online is keenly focused on providing excellence in customer service to its clients, for every transaction, every time. We achieve this with a balance of our core values: accuracy, fast and friendly service, value and regulatory compliance. Our commitment is one that you can trust.
---
True results are based on our clients' reality.
"Transfer Online has broken the barrier between in-house processing and outside transfer agent services by allowing the Issuer to access vital information as if it were sitting on their own network - while providing all the benefits of working with a professional transfer agent."
— Lori Livingston, President & CEO
Want to find out more?
We're always happy to provide more information on our products and services. For advice, support or a quote,
Please Get in Touch
---
Transfer Online Team
Experienced, dedicated and customer-oriented stock transfer and software development professionals.
Executive
Lori Livingston
President/CEO
Lori Livingston, President of Transfer Online, has performed successfully at all levels within stock transfer and financial services organizations and is considered an expert in her field, serving as a trusted advisor to her clients and network of affiliates. She has combined her 18 years of management, compliance software development and operations experience to create a comprehensive corporate recordkeeping and reporting system which is affordable and always accessible.
Bryan Cochran
Director of Operations
Bryan Cochran is the Director of Operations at Transfer Online. He has (insert experience here), and is a (insert words that describe him in the community/professional industry). He has been (insert jobs or roles), and he always is a leading and positive force within the company.
Core Team
Mark Knight
Account Executive
Carolyn Hall
Account Executive
Hilary Wilcox
Processor
Kristin Broten
Project Manager
Daniel Harris
Sales & marketing
Myrna Singer
Special Projects
Every company is only as good as its team.
Transfer Online is fortunate enough to work with a talented and creative staff.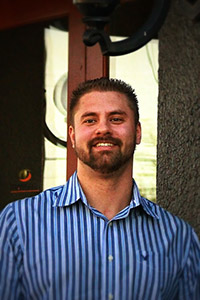 Ryan McIntire
Accounting
Kate O'Hara
Operations Coordinator
Rose Fredericks
Administrative Support
Joe Fontana
IT Administrator
John Vo
Sr. Software Developer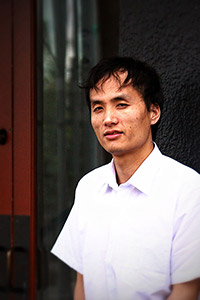 Li Tan
Web Developer
Alex Helenius
UI/UX Designer
Andrew Helenius
Web Developer